皮肤科 (

252455

)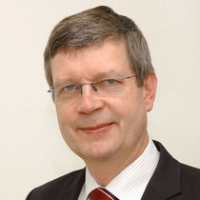 教授
Peter Elsner
科室介绍
耶拿大学附属医院皮肤科在主任医师Peter Elsner 教授的指导下是一家及医疗、教学和科研为一体的大型综合科室,拥有75年的悠久历史,专业治疗各种重度或罕见皮肤病和性病,其出色的医疗服务获得了质量管理体系DIN EN ISO 9001的认证。患者可以在门诊部、下属科室、专业门诊、住院部及日间住院部接受治疗。
该科室住院部新开设了单床房、双床房及母婴房,用于治疗严重皮肤病患者。住院部的主要治疗领域为自身免疫疾病、结缔组织疾病、皮肤肿瘤、慢性创伤疾病、血管疾病等。
该科室下设"皮肤肿瘤中心",与各大合作伙伴机构保持密切交流与联系,时刻将患者的利益放在首位,为皮肤癌患者,尤其是恶性黑色素瘤、鳞状细胞癌、基底细胞癌、罕见皮肤肿瘤(如T细胞淋巴瘤、默克尔细胞癌等)患者提供最全面、最先进的诊断与治疗服务。
医生简历
Prof. Dr. med. Peter Elsner studied medicine at the Julius Maximilian University of Würzburg (1974 - 1981). After serving as a Military Physician, he was a resident in Dermatology and Allergology at the Department of Dermatology of the University Hospital Würzburg. In 1987, he received board certification as a Specialist for Dermatology and completed his habilitation thesis as a Lecturer. Between 1988 and 1989 he worked as a Visiting Research Dermatologist at the Department of Dermatology, UCSF, San Francisco (USA). From 1991 to 1996, he worked as a Consultant and Professor in the Department of Dermatology at the University Hospital Zurich, Switzerland. In 1997 he accepted the position as a Professor of Dermatology at Friedrich Schiller University Jena, Germany. Professor Elsner published more than 600 scientific papers and is the author of more than 20 books. His main research fields of interest include contact dermatitis, epidemiology and toxicology of dermatologic disorders, as well as non-invasive measurement methods in dermatology. He is member of numerous scientific associations, Member of the Board of the German Society of Dermatology and Past Chairman of the Working Group for Occupational and Environmental Dermatology of the German Society of Dermatology.
皮肤科.
耶拿大学附属医院:

Request more information now.
We will be happy to answer all your questions.
---
Certificates