耳鼻喉外科、手部外科、颈部外科 (

113865

)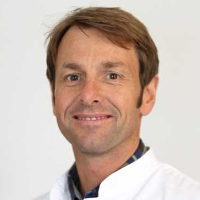 教授
Wolfgang Wagner
科室介绍
施瓦宾医院的耳鼻喉科和头颈外科提供耳鼻喉疾病及头部和颈部外伤现代化的诊疗服务。该科的治疗重点为耳鼻喉肿瘤手术,鼻部美学整形手术,鼻窦炎微创手术,耳科微创手术以及小儿手术。作为大型创伤中心的成员之一,施瓦宾医院的耳鼻喉科和头颈外科也提供创伤患者全天候24小时的护理服务。
医生简历
Education
From 1988 to 1995 Study of human medicine at the Johannes Gutenberg University Mainz, Traineeships in London (Royal National TNE Hospital), San Francisco and Trier (Klinikum Mutterhaus der Borromäerinnen), Tertial in Surgery of the Practical Year at the University of Virginia, USA
Clinical and Scientific Career
From 1995 Medical and Scientific Assistant at the Department of Otolaryngology of the University of Tübingen
1996 Dr. med. degree (Radiation Oncology) at the Johannes Gutenberg University Mainz
1-7/1999 Research work at the Laboratory of Molecular Biology of the Clinical Research Group of the ENT Clinic
1999 Board certification in Otorhinolaryngology
2002 Appointment as Senior Physician
2004 Establishment and management of the Outpatient Surgery Center to the TNE Hospital Tübingen
2004-2007 Repeated Visiting Physician programs under the auspices of Prof. Dr. W. Gubisch, Stuttgart, with emphasis on Plastic Nasal Surgery (Rhinoplasty)
From 2005 Head of the Audiology Laboratory with research focus on Olivocochlear Efferents
2006 Additional specialization Plastic Surgery
2006 Additional specialization Special ENT surgery
3/2007 Research stay with Dr. med. Charles M. Liberman, Eaton Peabody Laboratory, Harvard Medical School, Subject: Olivocochlear Efferents
12/2007 Visiting Physician program under the auspices of Dr. med. Dean Toriumi, University of Chicago, with emphasis on Plastic Nasal Surgery (Rhinoplasty)
2007-2009 Training at the Administrative Academy Baden-Württemberg, seminars for managers in the hospital
3/2008 Habilitation and Venia Legendi (Topic: Applications of otoacoustic emissions to diagnose the cochlear function and its efferent innervation)
8/2008 Certificate "Facial Plastic and Reconstructive Surgery", Examination by American Board of FPRS, Washington D.C.
2008-2010 Coordinator at the Head and Neck Tumor Center at the University of Tübingen
8-9/2009 Visiting Physician program under the auspices of Dr. med. Mark L. Urken, Beth Israel New York Medical Center, with emphasis on tumor surgery and plastic reconstructions in the head and neck area
2009-2012 Managing Senior Physician of the ENT-Department Tübingen
3/2012 Additional specialization Allergology
5/2012-3/2014 Head of the Department of Otolaryngology, Head and Neck Surgery of the St. Antonius Clinic Group and St. Josef Wuppertal, St. Anna Clinic site
Since 6/2012 Extraordinary Professorship at the University of Tübingen
Since 1.4.2014 Head of the Department of Otolaryngology, Head and Neck Surgery, Academic Hospital Schwabing Munich
Board certification Otorhinolaryngology
Additional Specializations:
Special ENT surgery
Plastic surgery
Allergology
Other Qualifications
International Certificate Plastic Facial Surgery
Teaching Activities
University Hospital Tübingen: Parts of the major lecture Otolaryngology, Practicum in Otolaryngology, Introduction to Clinical Medicine, Interdisciplinary Clinical Curriculum (iKliC) in Paranasal Sinuses.
2006 Certificate "Medical Didactic Qualification I and II" of the state of Baden-Württemberg
2006 Prize of Tübingen Medical Students: "Best Course" (Introduction to Clinical Medicine)
2008 Award: "Outstanding Teaching"
Memberships
German Society for Otorhinolaryngology, Head and Neck Surgery
Working Association of Plastic, Reconstructive and Aesthetic Head and Neck Surgery (APKO) of DGHNO, Board member
European Academy of Facial Plastic Surgery, editor of the newsletter
German Society for Plastic and Reconstructive Surgery
Association of German Audiologists and Neurootologists (ADANO) of DGHNO
Professional association of German ENT doctors
耳鼻喉外科、手部外科、颈部外科.
Schwabing 市立医院:
Request more information now.
We will be happy to answer all your questions.
---
---
Certificates