内分泌内科,糖尿病内科及成瘾医疗中心 (

113857

)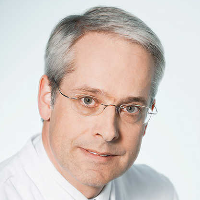 教授
Robert Ritzel
科室介绍
施瓦宾医院的内分泌科,糖尿病科和成瘾医学诊疗内分泌和代谢系统疾病,在治疗1型和2型糖尿病方面获得德国糖尿病协会认可。内分泌科则主要治疗甲状腺,副甲状腺,脑垂体,胰腺,肾上腺和性腺的疾病,如: 脑垂体瘤。
医生简历
Prof. Ritzel ist seit 2010 Chefarzt der Klinik für Endokrinologie, Diabetologie und Suchtmedizin am Klinikum Schwabing.
Über die letzten 20 Jahre hat sich Prof. Ritzel mit wissenschaftlichen Themen im Bereich der Diabetologie und Stoffwechselmedizin beschäftigt und aktiv wissenschaftliche Projekte an Zentren in Deutschland und den USA bearbeitet.
内分泌内科,糖尿病内科及成瘾医疗中心.
Schwabing 市立医院:
Request more information now.
We will be happy to answer all your questions.
---
---
Certificates