心脏病内科、肺病内科及内科重症监护病房 (

113855

)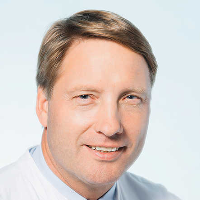 教授
Stefan Sack
科室介绍
施瓦宾医院的心脏科,肺病科和内科重症监护室负责照顾患有急性和慢性心脏病以及肺病的病患,并提供术后患者,代谢异常和急性肾衰竭的患者集中的监护治疗。此外,该科的治疗重点还包含应用于急性脑中风的溶栓治疗,肾移植以及结合热疗与早期康复护理的复苏期管理。
医生简历
Since August 2008, Prof. Sack has been Head of the Department of Cardiology, Pneumology and Internal Intensive Medicine at the Academic Hospital Schwabing, Munich. Since 2009, he has also been Head of the Emergency Center at the Academic Hospital Schwabing (Section Internal Medicine).
One of his medical specialties is the use of minimally invasive techniques for treatment of the aortic valve, the mitral valve and the coronary vessels.
Prof. Sack was the first to perform catheter-assisted aortic valve implantation in Germany in 2005 (at the University Hospital Essen) and is regarded as an internationally recognized expert in this technique.
Minimally invasive reconstruction of the mitral valve is also his expertise.
Prof. Sack contributed significantly to the development of cardiac resynchronization therapy (CRT) and performed the first implantation of a CRT system in 1998.
Treatment spectrum (selection)
Angina pectoris, chest pain
Arteriosclerosis
Bronchial asthma
AV block
Hypertension
Myocardial infarction
Heart failure
Heart valve defect
Myocarditis
Cardiac neurosis, cardiac phobia
Arrhythmias
Cardiomyopathy
Coronary heart disease (CHD)
Legionella, Legionnaire's disease
Pulmonary embolism
Pulmonary emphysema
Pneumonias
Low blood pressure
Tuberculosis (consumption)
心脏病内科、肺病内科及内科重症监护病房.
Schwabing 市立医院:
Request more information now.
We will be happy to answer all your questions.
---
---
Certificates