激素和生育中心 (

253173

)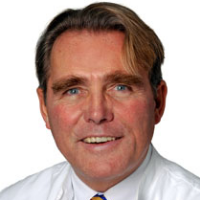 教授
Christian Thaler
科室介绍
将通过人工授精的方式在最佳的时间内用细导管将患者伴侣的高质量精子注入到患者子宫内。患有输卵管闭塞,子宫内膜异位症,宫颈问题或经历人工授精失败的患者则在此进行高度专业化的体外受精。
当精子质量过低时,将操作单精子卵胞浆显微注射。在治疗由不同原因导致(如:子宫病变,感染,遗传,免疫性因素,血液高凝状态,激素)的反复流产时,将使用手术治疗及许多有效的传统方法,如:饮食,针灸,中医等。
医生简历
Dr. Christian Thaler was appointed as a University Professor at the University Hospital of Ludwig Maximilian University of Munich in 1998, where he now leads the Center for Hormonal Disorders and Fertility. Before taking up this post he worked and studied in the renowned hospitals and institutes in Germany and abroad, including the Center for Reproduction and Transplantation Immunology, Indianapolis, USA, the Center for Assisted Reproduction, Brigham, and Women's Hospital, Harvard Medical School, Boston, the Medical School of Aberdeen, UK and the Department of Gynaecological Endocrinology of the Johann Wolfgang Goethe University Frankfurt am Main.
Prof. Thaler is the President of the German Society of Reproductive Medicine, the oldest and largest German Society involved in the development of new diagnostic and therapeutic approaches for infertility. He is a Member of the Executive Board of the German Menopause Society. Also, he was the Vice President of the American Society of Reproductive Immunology for some years. He is member in numerous national and international scientific societies. Dr. Thaler is authorised to provide advanced training in gynecological endocrinology and reproductive medicine, and is an examiner in these fields for the Bavarian Medical Association.
Main Clinical and Scientific Interests
Ovarian function and the effects of trace elements and vitamins on this function.
Mechanisms of embryonal nidation in the womb (implantation).
Hormonal and immunological processes during early pregnancy.
He is the author and co-author of numerous books, book contributions, a large number of scientific publications.
激素和生育中心.
慕尼黑大学附属医院:

Request more information now.
We will be happy to answer all your questions.
---