泌尿科 (

113785

)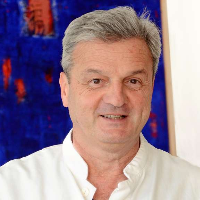 教授
Christian G. Stief
Specialized in: adult and pediatric urology
科室介绍
慕尼黑大学附属医院的泌尿外科依据患者病症和需求提供全方位的泌尿科诊断及高水平的治疗方案。该科的主任医师是Christian G. Stief 教授。
在此训练有素及经验丰富的医师为患者进行诊治和专业咨询。此外,在最专业的专科医生和多样化的现代治疗方法的配合下,泌尿科可以根据检查结果和患者的病情制定出符合患者需求的治疗方针。同时,
患者也能受益于泌尿科与院内其他科室和特殊医疗中心的紧密合作。通过与其他科室之间的协同效应和技术结合,患者可以随时得到最完善的照顾。
慕尼黑大学附属医院的泌尿科提供全方位的现代泌尿外科诊断及治疗,在外科治疗方面采用开放性手术,内窥镜手术及微创手术(腹腔镜)。主要的治疗重点是肿瘤手术,如:保留神经的根治性前列腺切除术,切除肾肿瘤,膀胱替代术(植入式人工膀胱)。
医生简历
1978 Beginning of the study of Medicine, Faculty of Medicine, Saarland University.
1980 Entry into the Student Foundation of the German People (Studienstiftung des deutschen Volkes).
1982 Three-month practice in Bophuthatswana (South Africa).
1982/83 Study in Freiburg (Breisgau).
1983/84 One-year practice in Montpellier (France) as a Scholar of the French government and the German Academic Exchange Service (DAAD).
1984 Admission to medical practice, military service in the Department of Urology at the Bundeswehr Hospital in Ulm, (Prof. Altwein).
1985 Doctoral thesis defense with honors, University Hospital Homburg.
1987 Assistant Physician in the Department of Urology, University Hospital Freiburg (Prof. Sommerkamp).
1987/88 Research Fellow in the Department of Urology at the University of California, San Francisco (Prof. Tanago) as a Scholar of the German Research Foundation (DFG) (during one year).
1988 Assistant Physician at the University Hospital Freiburg (one-year practice in Surgery, Prof. Farthmann).
1989 Assistant Physician in the Department of Adult and Pediatric Urology at the Hannover Medical School (Prof. Jonas).
1990 Examination for the title of the Medical Specialist (Senior Physician).
1991 Habilitation and Venia Legendi in Urology.
1995 Managing Senior Physician.
1996 Visiting Professor.
1999 Certification for additional training in Urology (Special Surgical Urology).
2001 Venia Legendi in the advanced training courses in Special Surgical Urology.
2004 Head of the Department of Adult and Pediatric Urology at the University Hospital of Ludwig Maximilian University of Munich.
2005 - 2007 Chairman of the Publishing Bureau at the European Association of Urology.
2006 - 2012 Junior Editor of the European Urology.
2007 Editor of the weekly medical website, Stiefs Consultation 'im Münchner Merkur and affiliated daily newspapers.
2010 Co-Editor of the Der Urologe Journal.
2014 and 2015 Chairman, International Consultation on Malignant Urologic Diseases.
2018 Member of the Scientific Council (Medical Committee).
Over 200 publications in peer reviewed journals
Editor of numerous German and English language monographs
泌尿科.
慕尼黑大学附属医院:

Request more information now.
We will be happy to answer all your questions.
---
Certificates