内科三诊区(肿瘤科) (

113765

)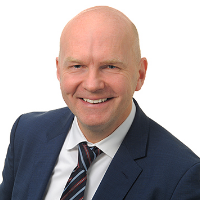 教授
Wolfgang Hiddemann
科室介绍
慕尼黑大学附属医院的内科三诊区专注于血液学和肿瘤学。主任医师是Wolfgang Hiddemann 教授。
该科主要提供急性白血病,淋巴癌,癌症,肉瘤以及非恶性血液病患者的住院治疗。除了5个一般治疗中心,内科三诊区还设有2个治疗中心,为患者进行异基因造血干细胞移植(骨髓移植)。
肿瘤患者将在门诊部得到专业的治疗和护理。日间诊所主要执行化疗和详细的检查,医疗服务将在一天内完成。此外,该科的心理肿瘤学服务不仅关注癌症患者,也在治疗过程中关怀患者家属并给予心理上的支持
血液科的治疗重点如下:
白血病
恶性淋巴癌
多发行骨髓瘤
骨髓增生异常综合症
贫血
全血细胞减少症
粒细胞减少症
凝血障碍
肿瘤科的治疗重点如下:
胃肠道疾病
直肠癌
恶性腹水
肝,胆,胰恶性疾病
支气管癌
胸膜的恶性疾病(如:间皮瘤)
肿瘤疾病
艾滋病
恶性乳腺肿瘤
头颈部肿瘤
医生简历
1988 - 1996 Study of Medicine at the Universities of Freiburg, Muenster and Paris (University of Paris-South XI).
1996 Admission to medical practice.
1994 - 1996 Study of Human Biology at the University of Paris-South XI.
1996 Master in Biological and Medical Sciences (MSBM, Maitrise de Sciences Biologiques et Medicales).
1996 Examination for the US medical license (USMLE), I and II parts.
1997 Thesis for the degree of Doctor of Medicine. Subject: "Phenotypic and functional characteristics of lymphocyte infiltrating tumor in patients with colorectal carcinoma stimulated by interleukin-2 and interleukin-4 in vitro" (University of Freiburg).
1997 - 1999 Internship, Department of Internal Medicine I (Head: Prof. Volker Diehl).
1999 Certification in Emergency Medicine, Lower Saxony.
1999 - 2002 Postdoctoral Fellow, Dana-Farber Cancer Institute, Harvard Medical School, Boston.
2002 Thesis for the degree of Dr. rer. nat. Subject: "Biological and biotechnological analysis of antigen-presenting B-cells activated by CD40" (with honors, University of Oldenburg).
2002 - 2007 Internship and scholarship, Department of Internal Medicine I, University of Cologne (Head: Prof. Michael Hallek).
2003 - 2009 Head, Max-Eder Junior Research Group, German Cancer Society.
2006 Certification in Internal Medicine, Hematology and Oncology.
2007 Venia Legendi in Internal Medicine ("Analysis of the use of the antigen-presenting function of B cells for tumor immunotherapy").
2008 Certification in Intensive Care.
2008 Director of the Cologne Interventional Immunology Project and Scientific Director of the Stem Cell Transplant Program.
2009 Certification in Infectiology.
2011 Leading Senior Physician.
2012 Adjunct Professor in Internal Medicine, University of Cologne.
2012 Professor and Head of Hematology Сourse, Ronald Finn Department of Experimental Medicine, University of Liverpool (rejection).
2015 CARTime Research Consortium (CAR T-Cell Clinical Study in Melanoma), Research Coordinator from the German Federal Ministry of Education and Research (BMBF).
2016 Research Consortium of the German Cancer Society (DKH) "Inhibition of control points of the immune response in Hodgkin's lymphoma", Head of the Section of Tumor Immunology.
Since 2017, Head of the Department of Oncology and Hematology, University Hospital of Ludwig Maximilian University of Munich.
Awards, Honors and Memberships
2015 Best Abstract Award of the German Society of Hematology and Oncology DGHO (co-author).
2010 Travel Award of the American Society for Bone Marrow Transplantation.
2010 Basic Science Award (O84 Abstracts, co-author) of the European Society for Blood and Marrow Transplantation.
2002 Member of the Josep Carreras Leukaemia Foundation, Germany.
2001 Member of the American Lymphoma Research Foundation.
1999 Travel Award of the American Society of Hematology.
1999 EMSA Science Award, University of Prague.
1999 1997 Member of the Mildred Scheel Foundation, German Cancer Society, University of Prague.
内科三诊区(肿瘤科).
慕尼黑大学附属医院:

Request more information now.
We will be happy to answer all your questions.
---
Certificates